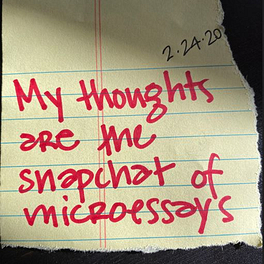 the micro mashup.
weekly 100-word literary & art microbursts from an eclectic writer
"To say so much in so little words is a true skill, and Amie does this so poetically - stirring up beautiful and hard and wonderful emotions each week. I am so grateful when this arrives in my inbox!"
"Reading micro mashup is like a quick phone call with a dear friend who is reliably honest, loving, witty and charming."
"Amie gifts us with views into her life using beautiful, often heart-wrenching bursts of fiction, all 100 words or fewer."
the micro mashup.